As advertised in Make: magazine
Join other Makers on a "Geeks-Only Canoe Trip!"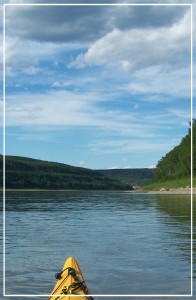 This is no ordinary canoe trip! Come along and meet like-minded people who share your love of invention, innovation, and building cool stuff! Plan to bring along small, battery- or solar-powered gadgets (like Arduino GPS loggers) or other inventions (like astrolabes or portable solar cookers) to show your fellow makers. Before you come, research and make your own homemade fire starter tinder (such as this). Each night, we'll try one and see which is the best! Don't forget that if you fly here, some materials are restricted in luggage. We'll have other fun challenges on the trip — sort of "heirloom technology" on the river — such as building lean-to's, tripods, etc.
The 5-day canoe trip will start in the town of Peace River, located about 500 km northwest of Edmonton, Alberta. We will paddle downstream (north) about 170 km to Notikewin Provincial Park. We'll cover about 34 km (21 miles) each day, which is more than just floating, but not a strenuous day's paddle. We have alternate take-out spots if we choose an easier pace. We will be backcountry camping, but most of the time, we won't actually be very far from road access. We'll carry SPOT GPS Trackers, to let family and friends know where we are, and in case of emergency.
One guided trip is planned for 2013: July 15-19.
The trip starts on a Monday, allowing you the preceding weekend to travel to the starting point and the following weekend to get home, or take a side trip to the Rocky Mountains or find other activities in northern Alberta. There are a very limited number of spaces on this Geek Canoe Trip, so call us to book your spot sooner rather than later.
Travel Logistics
The trip starts from Peace River, Alberta, but you have several travel options. You can fly or drive to Peace River or Grande Prairie, or some combination of the two. If you prefer to fly, you can fly into Peace River from Edmonton International Airport (CYEG) or Calgary International Airport (CYYC) using Northern Air. If you prefer a larger plane, look into using Westjet into Grande Prairie (CYQU). Westjet flies from some major American cities and many Canadian ones, including Edmonton and Calgary, which both have international airports. We'll pick you up at either the airport in Grande Prairie or Peace River on the Sunday before the trip starts. Alternately, you can fly into either Edmonton or Calgary and then rent a car to drive to Peace River (approx 500 or 800 km respectively). If you drive, we'll meet you in the town of Peace River.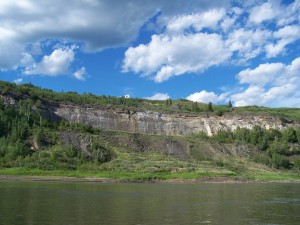 We'll all stay at the beautiful Wild Rose Guest House on the night before the trip, so we can meet, get to know each other a little, and review a few safety points. We'll start from downtown Peace River on Monday morning, and be on the water for a total of 5 days. We'll camp on islands or along the river each night, including the evening of the last paddling day, Friday. The following morning, we'll drive back to Peace River, taking you back to your vehicles, or to either airport. Please try not to book any early flights, as it will take us about 2 hrs to drive back to Peace River, or 3.5 hrs to Grande Prairie. You may choose to stay at the Wild Rose Guest House again on the Saturday night if you like (at extra cost).
Do You Canoe?
It is ideal if you already have some experience canoeing or kayaking. If you don't, please contact us to discuss your options. If you can arrive a day or two early, we can go over what you need to know. Or, you can look into taking a course before you come up — many provinces/states have paddling associations that keep lists of instructors and canoe clubs that offer classes. Please let us know when you book the trip whether you prefer a canoe or kayak (see our boats here).
It would be great if you have camping experience as well, but this is not essential. We will provide all the gear you need for the trip — all you need to bring is clothing and personal items (a list will be provided).
Weather in Northern Alberta

[/caption]
While we'll be paddling farther north than you may have ever been, don't expect cold weather. Visit the Madphilosopher weather page to see an annual temperature graph for High Level (courtesy of our resident geek, Darren). The northern latitude provides for wonderfully slow sunsets and long days — just under 17 hrs long during the July trip and about 15.5 hrs in August. The trip starts at about latitude 56 14′ N and ends around 57 17′ N.
Other Details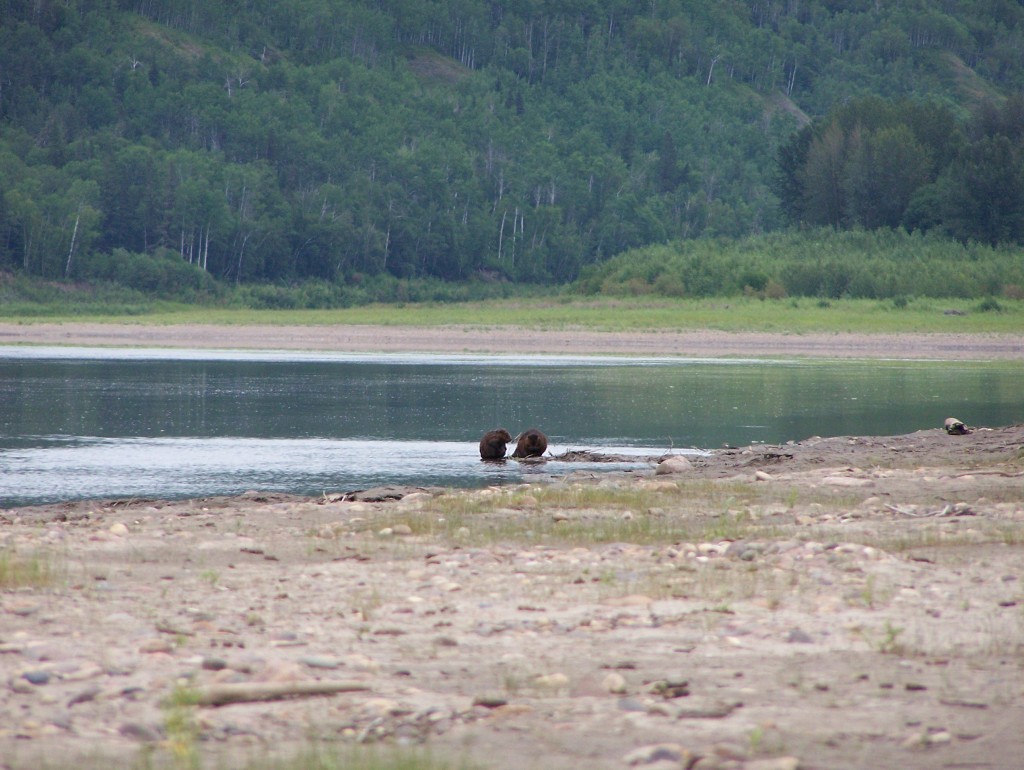 Expect to see plenty of wildlife, such as deer, moose, elk, beavers (photo at right), eagles, and many other types of birds. There are bears and wolves in this area as well, but there is less chance of seeing any of them. We will have bear spray and bear bangers just in case. Wildlife photos from 2011
There is spectacular scenery along the Peace River (as you can see by these pictures)! The river has carved a path out of Cretaceous shale and sandstone, creating spectacular cliffs and revealing fossils. We'll stop in a few spots to do a little rockhounding along the shore. We'll see oil and gas exploration sites, including a patch of dead forest where an abandoned well once burned for over 80 years! We'll see many islands, forests and creeks. Although there are more remote sections of the Peace River, this is probably more wilderness than you've experienced before.
This special trip is CDN$820 per person (including tax), which includes:
– transportation to/from the Grande Prairie (CYQU) or Peace River (CYPE) airport and/or your vehicle.
– canoes (or kayaks) and all safety equipment.
– all camping gear you need for the trip.
– all food. After you reserve your spot, we will ask your food preferences and/or allergies. We can accommodate vegetarians.
– the bed & breakfast the first night.
You supply:
– clothing and personal items, such as a washcloth and toothbrush (a list of recommended items will be provided).
– sleeping bag (or you can buy or rent one from us).
– transportation to the town of Peace River, Alberta [map] or Grande Prairie, Alberta. [map]
A 20% deposit (CDN$164 per person) is required to reserve your spot, or you can pay the whole amount up front. Please see the Information for Renters page for more info.
FAQs
How fit do I have to be?
Not very! The short answer is "reasonably fit." If you can carry your groceries into the house or walk up 3-4 stories of stairs without getting winded, you're fit enough. No need to start running 5 miles a day, but if you need incentive, go for it!
Can I bring my child?
Children 12 and older should be fine. Generally, we anticipate everyone paddling, so if you think your son or daughter is up for it, great! It's even better if they love gadgets and building stuff too! If there are three of you (two adults and one child) and you're willing to have the little one along as a non-paddler, we can accommodate that too. Please call us to discuss what you have in mind.
What about sending my teenager without me?
If you have a teen who loves electronics and building things, please let us know. There has been some interest in this type of a trip, although we don't have one planned at this time. If there is enough interest, we'll do one! This, of course, would not be a One-Way Special!
Will we see bears or be in danger of a bear attack?
We may or may not see any bears on our trip. We will be very careful with our food and thus eliminate the likelihood of a bear attack. Combine that with a campfire and a group, and we shouldn't have any problems. Before we start out, we'll review what to do if you see a bear, and you can also read this page.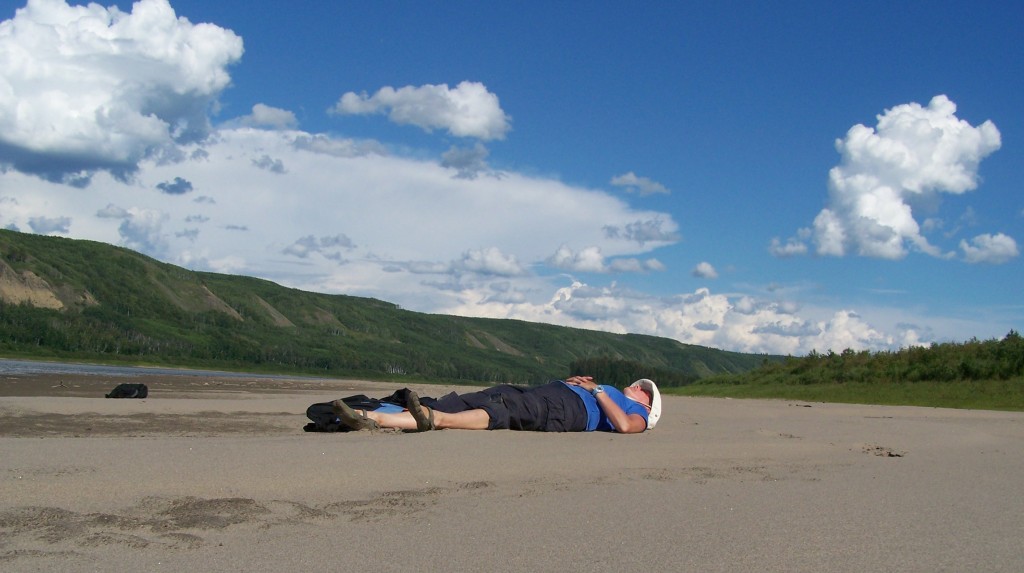 Details about where we paddle | In the North | Current conditions | Cruising Google maps | Why go paddling | SPOT GPS